HOME > 外国人介護スタッフ募集
外国人募集!
外国人招聘网!
Foreigner recruitment!
It's ok with any nationalities.
It's ok to start from now.
There is the stable job which you can work for long.
Now, in the industry of caregiver in Japan, the needs of human resources is dramatic increasing. Based on this fact, e-care is the first to do the service in the main of foreigners' introduction.
We offer the introduction of the caregiver's job for free based on the workplace, worktime and the environment you want. Please register. The registration is free, and the job introduction is free, too.

Is the foreigner ok with the caregiver`s job?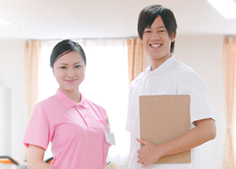 There are many foreigners working in the care facilities in Japan. For example, the Chinese, Taiwanese, Nepalese, Brazilian, Vietnamese, Indonesian, Filipino, Peruvian, Mongolian, Bangladeshi, etc. At first, they don`t have any experience, and they are also worried about their Japanese. But there are the care facilities that don`t request the high level of Japanese. It`s ok to just know the daily conversation, and write the Katakana. The care facilities also try their best to offer the foreigners the good work environment. If you are concerned about your Japanese level as [can I work with my Japanese], please call us.
What`s the meaning of the job of caregiver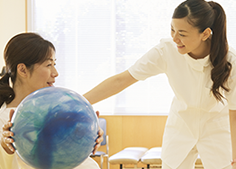 It`s the job to take care of the people who can`t take care of themselves, because of the illness, weakness or disabled, the job is to support them in their daily life. The work is ordered by the program of the care facilities. In the morning the job starts from helping them to change clothes, wash face and excrete, and supporting them to take food and drugs. At the daytime, the caregivers should do the tear picture or calligraphy as the interests, and guide the patients do the fall prevention exercise. The caregivers also need to do help the patients to take the bath. At night, the caregivers are on call in the on-call room. They help the patients when the patients want to go to the toilet, or the patients cannot fall asleep, and the also need to change the diapers for the patients.
It`s a job which need the physical fitness, but when the caregivers see the happiness from the patients, most of them will take it as the rewarding. If you want to know more details, connect with us please.
What type of job here?
Nationality unquestioned, age unquestioned, Inexperienced is ok, immediately start to work, no overtime work, you can choose from the plenty of the conditions.
| | |
| --- | --- |
| Employment status | Regular employee, Contract employee, part time |
| Work system | Daytime, night shift, on call, shift, full weekly holiday for 2 days |
| Salary | 2~3.5 million yen for a year (170~290 thousand yen for a month) |
| Insurance | disabled assistance |
| The other | the uniform, the payment of transportation expense, the regular employee appointment system |

Consult hotline